Roberto Paci Dalò
STORIE DI LUPI E LEPRI
opere su carta e audio


Percorsi / arte contemporanea
via Serpieri 17, Rimini
opening: sabato 11 settembre 2010, ore 21

dal 11.9 al 2.10. 2010


"Storie di lupi e lepri" è composta da ottanta disegni creati a Napoli durante i primi mesi del 2009. Lavori che parlano di lupi, lepri ma anche di umani, con grandi occhi spalancati che si osservano e creano storie.

I disegni apparentemente infantili fanno in realtà parte del processo creativo dell'artista che costantemente utilizza il disegno per elaborare progetti realizzati successivamente in territori e discipline diversi.
Altri lupi, ben più inquietanti, fanno invece parte del ciclo di disegni "Werwolf", anche presente in mostra. In questo caso, i lupi sono invece evocazione di una sconcertante guerriglia partigiana nazista contro gli alleati nell'ultimo periodo della seconda guerra mondiale. Fa parte dell'opera un documento audio della radio nazista. Werwolf è stato ideato a Berlino nel 2006 a partire da un testo del drammaturgo Heiner Müller su invito della Internationale Heiner Müller Gesellschaft.
Testi, immagini scaricabili, audio: http://giardini.sm/projects/lupilepri


"Storie di lupi e di lepri" (Tales of Wolves and Hares)consists of 80 drawings created in Naples during the first months of 2009. Wolves, hares and humans with wide open eyes observing each others and narrating their stories.

The apparently childish drawings are part of the artist's creative process that always uses the drawing as tool for the elaboration of projects consequently realized through other disciplines and media.

Another kind of wolves, much more scaring, belongs to the drawings series "Werwolf", also part of the same exhibition. These wolves arouse the bewildering guerrilla held by a nazi combat force against the allies during the ending of the Second World War. The work includes an audio excerpt from the nazi radio and it is based on a text by German playwright Heiner Müller. Werwolf has been conceived in Berlin in 2006 under invitation of the Internationale Heiner Müller Gesellschaft.

The Edition
A cardboard black box containing an original drawing, a reproduction scale 1:1 of the entire eighty drawings series, and a cd with Werwolf's audio. Ten pieces numbered and signed. Hde Edtions.


Roberto Paci Dalò - artista, regista, musicista - è direttore artistico di Giardini Pensili e Velvet Factory (Rimini). Il suo lavoro è stato sostenuto tra gli altri da John Cage e Aleksandr Sokurov. Membro della Internationale Heiner Müller Gesellschaft di Berlino, ha ricevuto nel 1993 il premio Berliner Künstlerprogramm des DAAD. Il suo lavoro – disegno, installazioni, musica, film, teatro, performance, – è presentato in Europa, Americhe, Medio Oriente, Russia, in luoghi quali Kunsthalle Wien, Opera di Vienna, Western Front Vancouver, Ars Electronica Linz, Fundaciò Joan Mirò Barcelona, Biennale di Venezia, Locarno Film Festival, Charlottenborg Copenhagen, ZKM Karlsruhe, Budapest Autumn Festival, SKIF S. Pietroburgo, MaerzMusik / Berliner Festspiele.
Il suo film Nitschland Napoli è visibile permanentemente presso il Museo Nitsch di Napoli.
Roberto è nato a Rimini ed è cresciuto sul Lago di Garda. Ha vissuto a Napoli e Roma. Vive e lavora a Rimini e Berlino con residenze a Vancouver.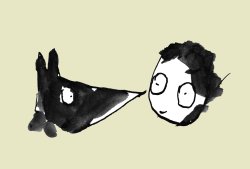 Immagini download pics


L'edizione
In occasione di "Storie di lupi e lepri" è stata realizzata un'edizione in dieci copie numerate e firmate contenente un disegno originale, una copia dell'intera serie di disegni presenti in mostra e l'audio di "Werwolf".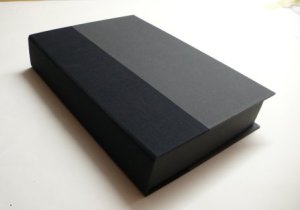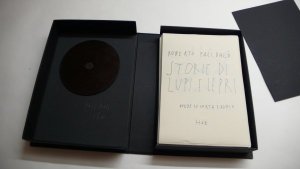 Percorsi/Arte Contemporanea
via A. Serpieri 17, 47900 Rimini, Italia
T +39 0541 50510
percorsiartecontemporanea@gmail.com
www.percorsiestravaganti.it
ideazione e cura
Rosita Lappi
ufficio stampa e pr
Michela Fabbri
Relè srl / agenzia di comunicazione
michela@agenziarele.it
progetto grafico
Leonardo Sonnoli
leonardosonnoli@libero.it
www.sonnoli.com
Previously shown at Hde Gallery
curated by Francesca di Transo
May 27 - June 30, 2009
opening hours 11-14 / 16-19

Opening
May 27, 2009,19.30
Hausmusik with
Roberto Paci Dalò clarinets

Hde
piazzetta Nilo 7
80134 Napoli
T +39 081 5523005
F +39 081 5512682
assohde@gmail.com
www.hdestudio.com

Media
Laura Cappuccio