Roberto Paci Dalò
SCHWARZES LICHT

(Black Light)

Multi-channel audio installation and live performance

An immersive audio journey into the black heart of History.

Imagine to enter in History. Imagine to be in a low light place completely surrounded by sounds coming from any direction all around you. Imagine that to be part of an audio performance can be a way to access documents you never expected to deal with. Old scratching German and Russian voices which became weird sonic stuff.

These materials come from very rare tapes of the German and Russian radios in 1943.
They are unpublished, so you can't find it on the market. They come from the Deutsche Rundfunkarchiv (German Radio Archive) in Frankfurt am Main and Berlin and have been been personally found by the author of this work.

Well, those are the voices of some of the highest figures in the very last days of Nazi dictature in its trespassing to the end of the empire. So you can hear a Grossadmiral talking from the bunker where Hitler killed himself few minutes before; announcing to the Germans the death of their leader. You can hear the dramatic silences in the broadcasting studios. Steps from far, noises, silence, furniture moved. And the voice. Shocking voice announcing the end of an empire through the medium this empire used so well: the Radio. In the piece you can also hear the combination between the original tapes and subtle treatments of the sound through live electronics creating newer materials, low frequencies, ultrasounds which fill the entire space around te public.

A unique archive transformed in a live multi-channel audio performance presented for the first time in Berlin at the Deutsch-Russisches Museum in the highly symmbolic place where the Capitulation between Nazis and Allies were signed.
In that occasion (April 2005) the piece was performed in the yard outside the building with speakers hidden among tanks and panzer in a very cold snowish afternoon. Many of the people attending the performance were listening for the first time these voices and they were particularly moved.
That's why the museum's director decided to present once more the piece one month later on May 8th; the day the Capitulation has been signed. A strange day which is not holiday in Germany and doesn't have any joyful memory contrary to the other countries.

The performance requires 8 active speakers with subwoofers. The power is related to the venue's size.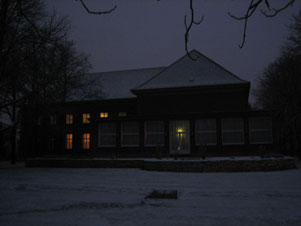 Listen to an excerpt from the piece (please note that this is just a stereo mixdown of the original 8-channel work)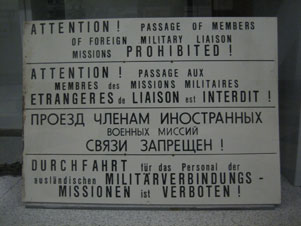 READ THE TEXTS:
+ DEU
+ ENG
+ ITA