(Check calendar for detailed information)
NOW!
SPARKS
Solo show by Roberto Paci Dalò
on-line, on-site, on-air
drawings and multi-channel audio installation
+ cd production

Palazzo delle Papesse Siena
October 6 - November 25, 2007

opening: October 6th, 2007
www.papesse.org
+

VELVET FACTORY
Giardini Pensili is strongly involved in the within the Velvet Factory, a space for sound, image, performing arts, multimedia. 2500 square metres and 10 different spaces for artist residencies, workshops, performances, audio + video workstations, media lab,
radio velvet, events, publications
www.velvet.it

+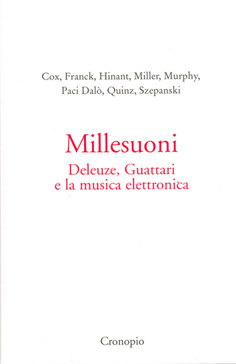 MILLESUONI. DELEUZE, GUATTARI E LA MUSICA ELETTRONICA
a cura di Roberto Paci Dalò e Emanuele Quinz

contributi di Paul D. Miller aka DJ Spooky, Guy-Marc Hinant,
Achim Szepanski, Christoph Cox, Emanuele Quinz,
Timothy S. Murphy, Philippe Franck, Roberto Paci Dalò
150 pagine, 10 tavole b/n, 13x20 cm, 14,50 euro
ISBN 88-89446-13-7

OUT NOW!

+
We're working on Léçons de Ténèbres
for countertenor, trumpet, organ as part of ORGANO LAICO
Reggio Emilia, Teatro Valli, October 28, 2006

+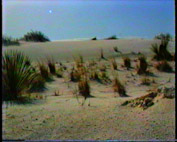 NEW
WATCH video with excerpts from works
created between 1997 and 2005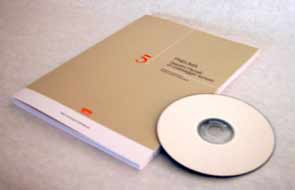 PNEUMA. GIARDINI PENSILI: UN PAESAGGIO SONORO
di Roberto Paci Dalò e Savina Fosca Fragliasso
con interventi di John Cage, Patrizio Esposito,
Carloni e Franceschetti, Walter Dalowitz, Giya Kancheli
Edito dal Teatro Comunale di Monfalcone (2005)
libro + cd, 120 pagine, 68 tavole colore e b/n, 17 euro
Entra nel libro





Altri fuochi a performance
by A. Petrova and R. Paci Dalò
Alexandra Petrova's Website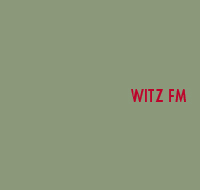 CD OUT NOW!
WITZ FM
a collaboration between
FM (aka Francesca Mizzoni) and Roberto Paci Dalò
Recorded and produced in Vancouver, B.C.
SPECIAL: FREE DOWNLOAD





AVN+RPD_05
a collaboration between
Absolute Value of Noise and Roberto Paci Dalò.
A co-prodution AVN and L'Arte dell'Ascolto








HOW TO FIND OUR BOOKS AND CD'S IN ITALY
COME TROVARE I NOSTRI LIBRI E CD IN ITALIA




NdA
via Bagnacavallo 1/a
47821 S. Giustina (Rimini)
T +39 05 41 68 21 86
F +39 05 41 68 35 56
info@ndanet.it
www.ndanet.it

Promozione e distribuzione editoriale nei circuiti alternativi (centri sociali, associazioni culturali, radio, musei, enti, negozi di vendita al dettaglio, bookshop di aziende o privati o punti vendita in manifestazioni fieristiche, di piazza e in particolare in manifestazioni musicali, artistiche in genere, fisse, temporanee o saltuarie)




JOIN MAILING LIST

The most recent information concerning Roberto Paci Dalò & Giardini Pensili's activities, will be announced on this mailing list. Enter your email address + name and click "Subscribe".

Giardini Pensili will not disclose, sell, or distribute your submitted email address to any other individual or group at any time. The info list is used only for official Giardini Pensili related announcements.



PAST